Free Shipping to US.
Mac Mini & SSD is not included.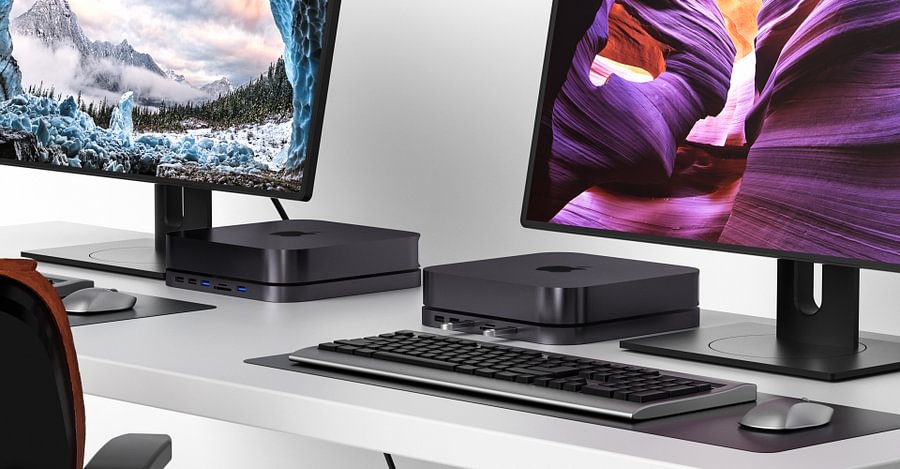 USB-C Hub & Hard Drive Enclosure, in one dock station
7-in-1 Expansion Ports: 2 USB 3.0 Port; 1 USB 2.0 Port; TF Card Slot; SD Card Slot; 2.5" Hard Drive Enclosure: Support 2.5" SSD&HDD (SATA based)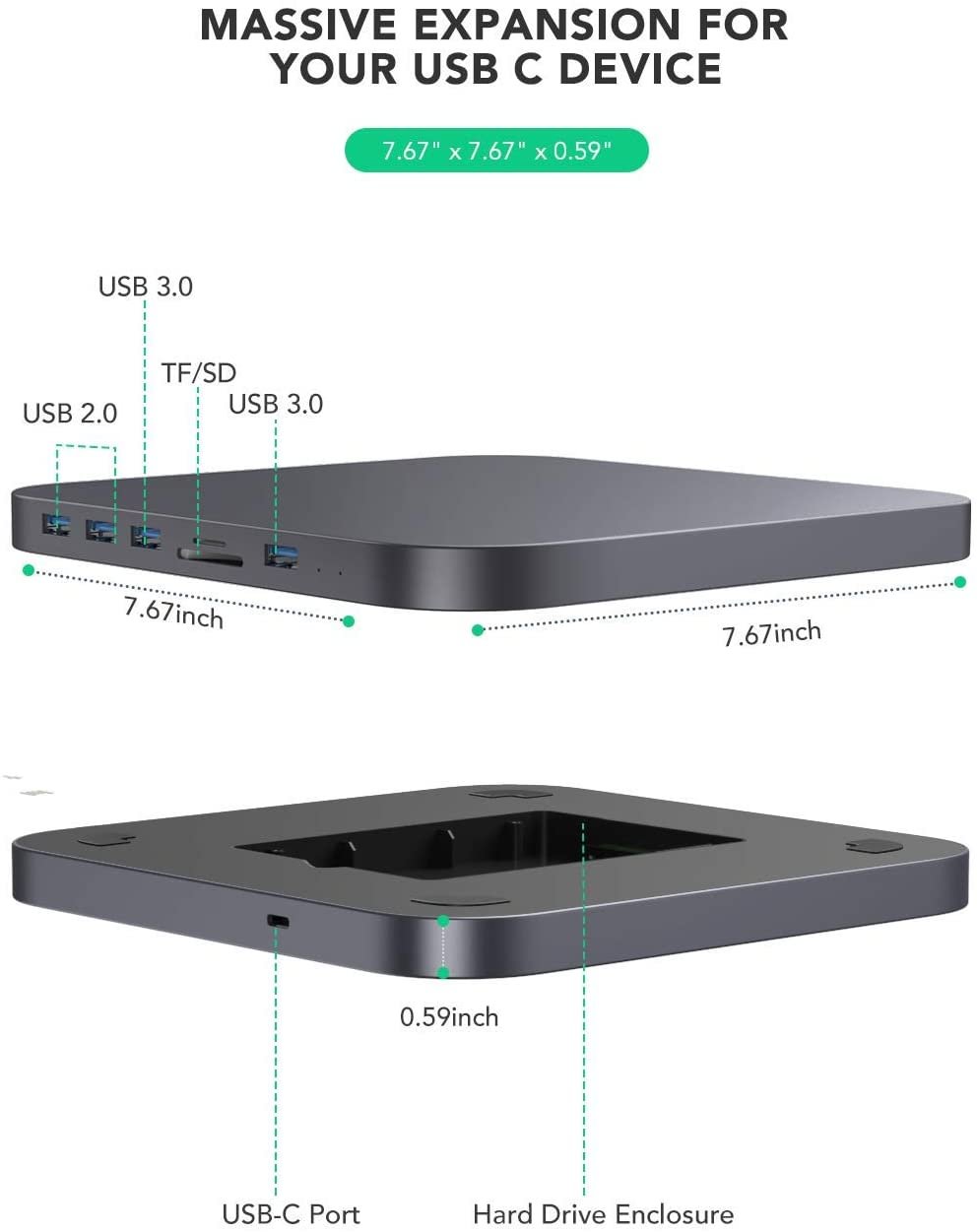 Get Up to 2TB Hard Drive Expansion without Bulky Cost
With a SATA Ⅲ interface, you can put your idle SSD or HDD drives into it and get up to 2TB storage expansion for your Mac Mini or laptops. Besides, all devices with type-c port & all system (Mac os, Windows, Linux) are supported.
(Compatible with 2.5-inch mechanical / SSD hard disk)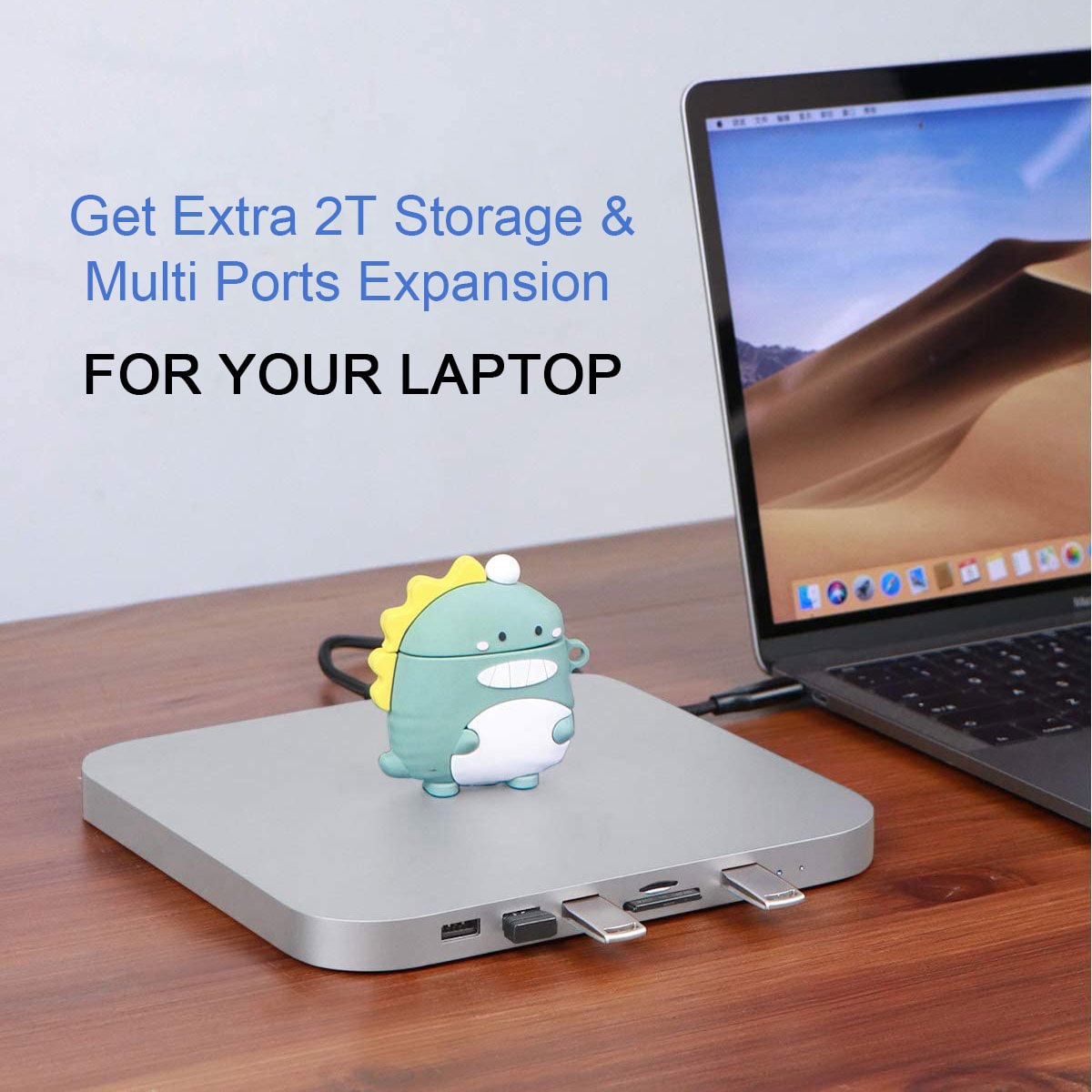 A Station to Connect All
2 USB 3.0 ports will perform pretty good when it comes to data transmission at a speed of  200M/s. The other 2 USB 2.0 is made to connect your peripherals like mouse, keyboard, printer, and so on..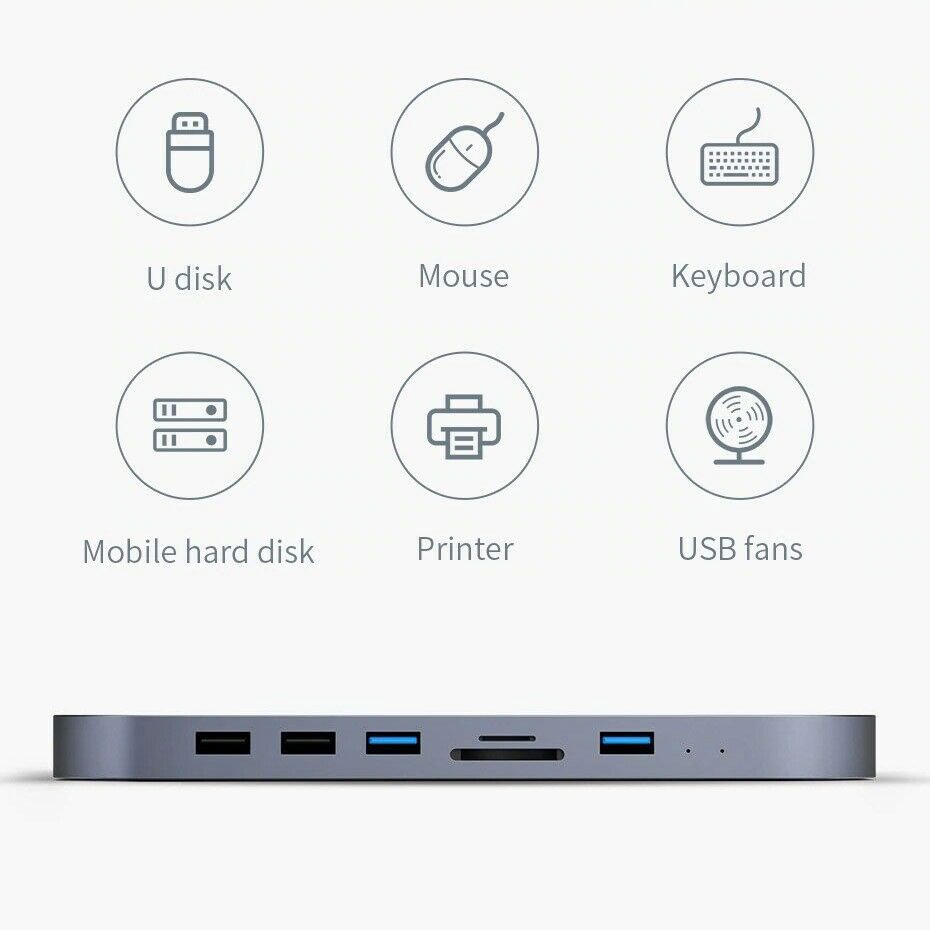 Good News for Camera Fans
Fast read and write SD/TF card, up to 5Gbps
Support dual card reading and writing at the same time
Good partner for Mac Mini
Plug and play, make your Mac Mini more useful. Designed for 2018/2020 M1 Mac Mini (Mac mini 2012 need an extra USB 3.0 to USB C cable).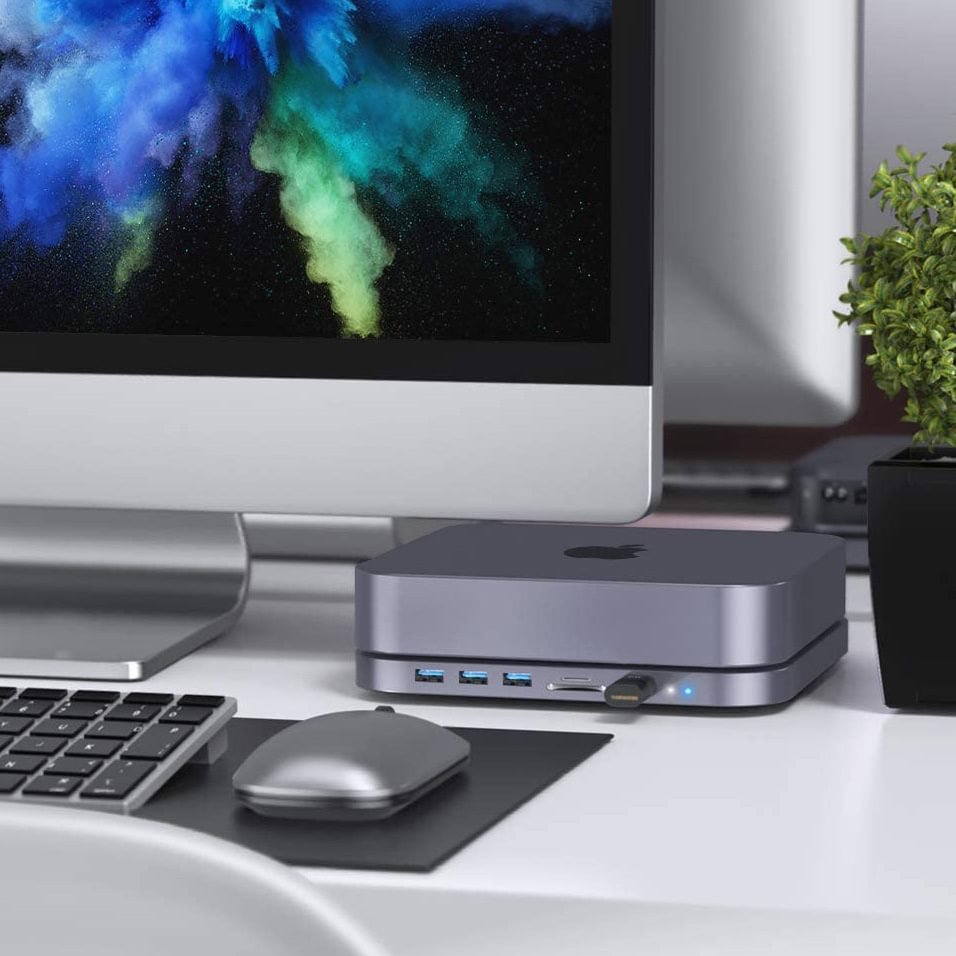 Premium Aluminum Alloy Material
You will feel the almost same material as you Mac mini which will make them looks like one item. Our USB-C hub has optimized the issue of color discrepancy to better match the space gray Mac mini.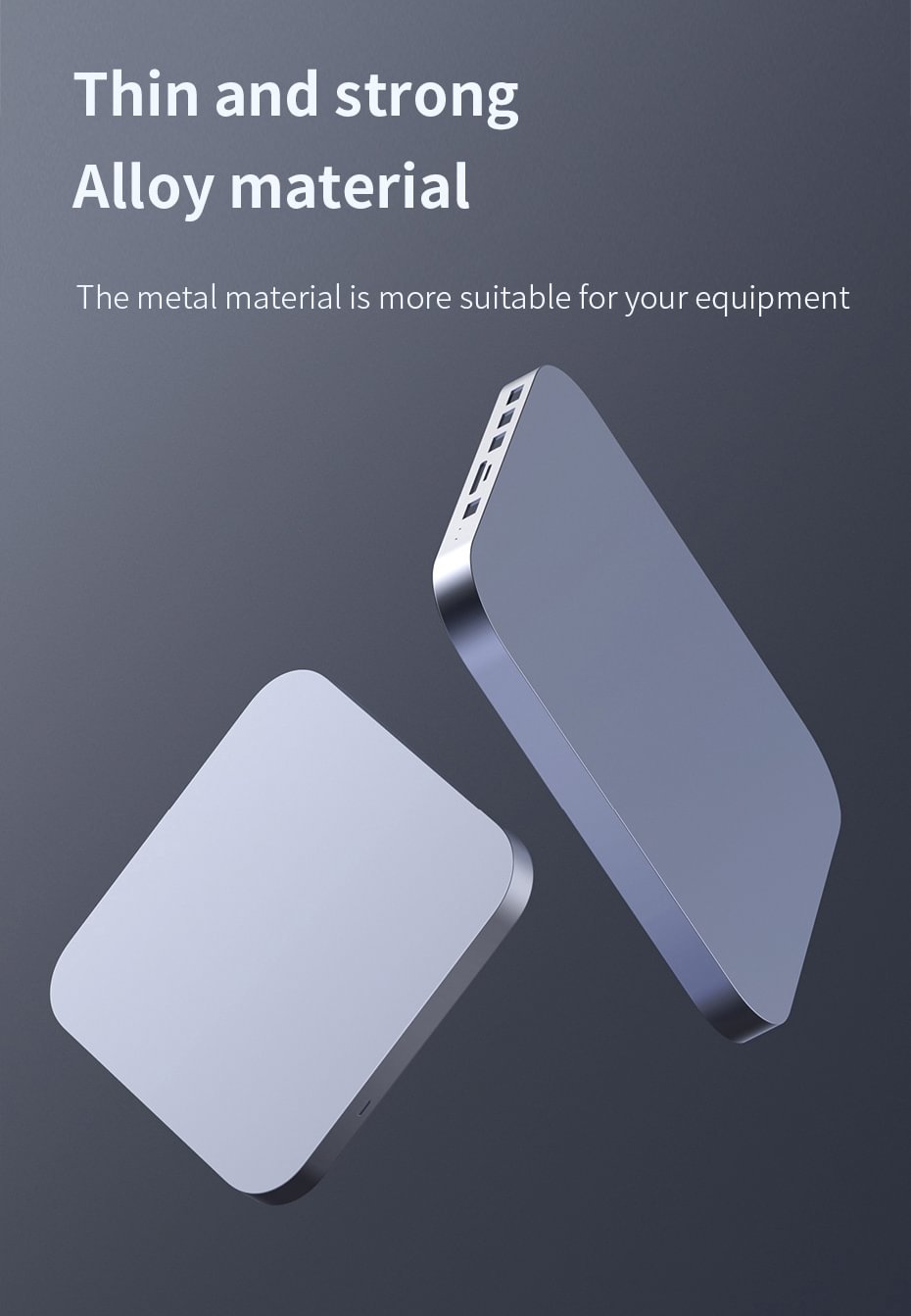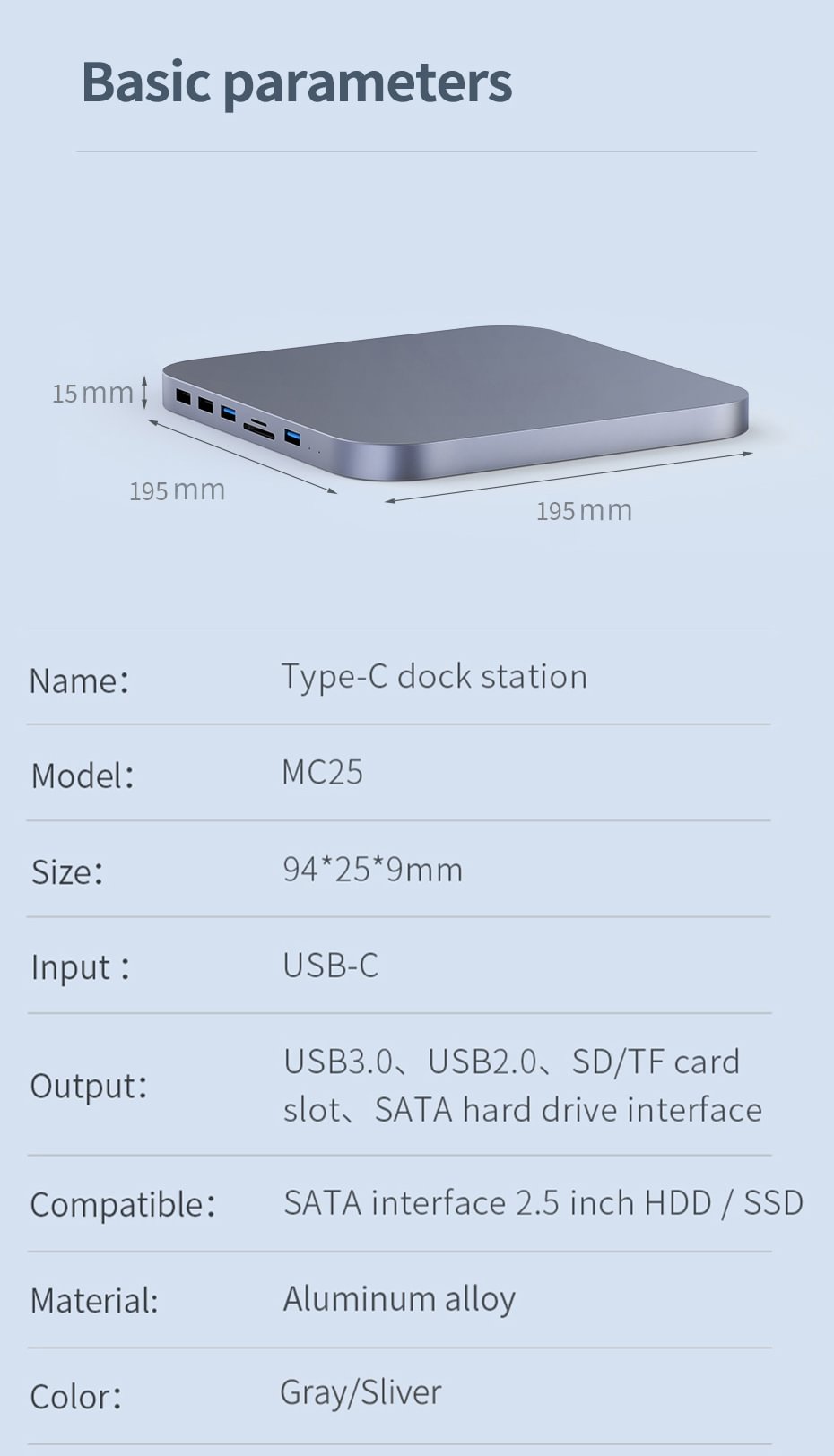 Excellent add on for Mac Mini
The WGBUS USB C Hub has been an excellent addition, it comes with a bay for an additional SSD or HDD. Very simple to set up and use. USB ports are easy to get to. Very reasonably priced. Excellent add on for your Mini
USB hub
Made to fit and do the job with class. I'm impressed with the quality.